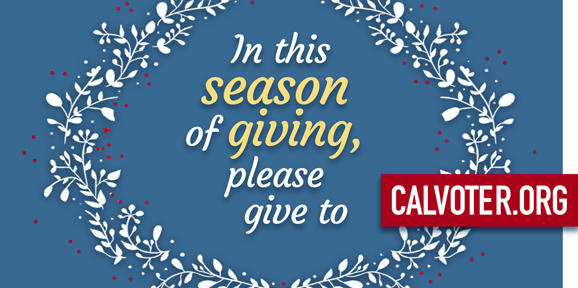 Dear Friends,
In this season of giving, please donate to the California Voter Foundation!
Support from people like you is why in 2020, CVF:
Worked to reduce mail ballot rejections through research, advocacy, regulations and public education;
 
Conducted dozens of interviews and produced a music video to inform voters and help them prepare to vote safely during a pandemic; and
 
Served over one million visitors and 4 million pages from our web site, calvoter.org.
Long before the 2020 election, CVF helped lay the groundwork for secure, transparent elections by working to outlaw paperless electronic voting in California and ensuring meaningful, post-election audits are conducted. 
Other states followed California's lead. As a result of these and many others' efforts, the 2020 presidential election is considered to be the most secure and transparent in U.S. history!
Looking ahead to 2021 and beyond, CVF will keep working to reduce mail ballot rejection and advocate for funding and reforms needed to keep expanding and securing the vote. 
Please help us continue this important work with your tax-deductible donation!
Donate online via PayPal (you only need a credit or debit card, not a PayPal account to do so) or by check payable to "California Voter Foundation" and mail to: 
California Voter Foundation
P.O. Box 189277
Sacramento, CA 95818
Thank you for helping us help voters. Together, we make democracy better.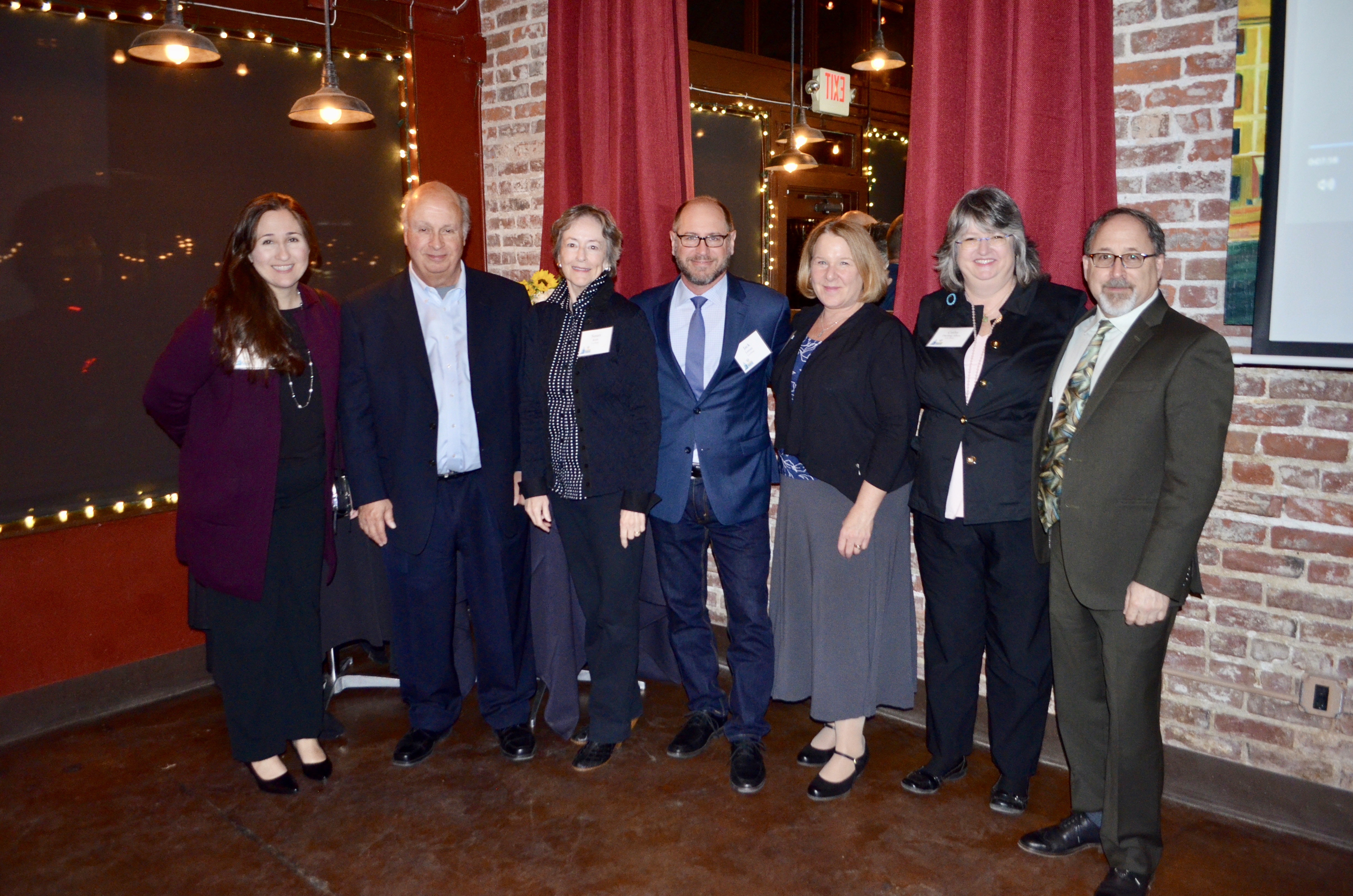 -- California Voter Foundation Board of Directors 
L-R: Mindy Romero, David Jefferson, Susan King Roth, Jack Lerner, Kim Alexander, Cathy Darling Allen, Steve Levine and (not pictured) Joseph Lorenzo Hall