Online Voter Tools - Check Your Status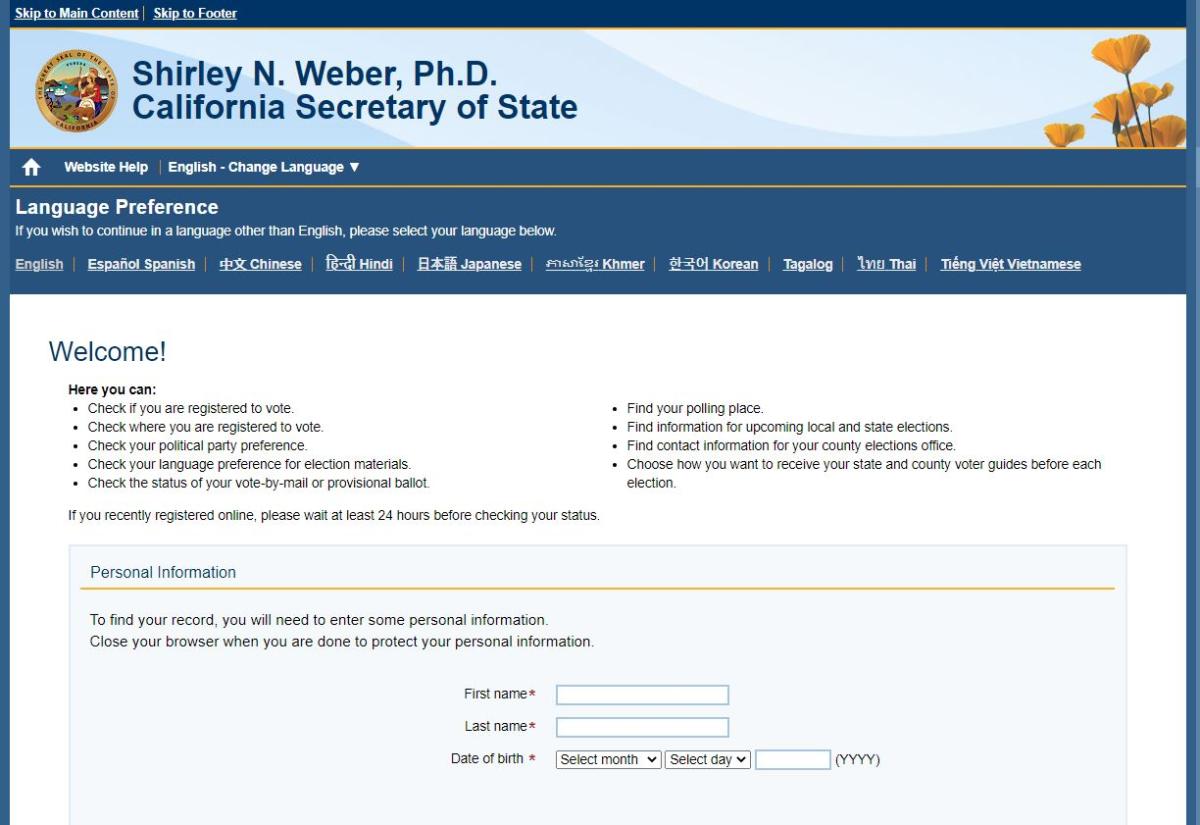 California voters have access to numerous online tools provided by government agencies to help facilitate the voting process.
The statewide tools require a voter to enter sensitive information in order to access. County-based lookup tools typically require less data to access.
CVF urges California voters to excercise caution when using online voter tools and avoid entering sensitive personal information when connected to public WiFis in places such as airports, hotels and cafes. 
California Secretary of State online tools for voters:
My Voter Status, voterstatus.sos.ca.gov:  an all-in-one lookup tool that verifies whether you are currently registered to vote and at what address, whether you are a vote-by-mail voter and ballot status. If you voted by mail or cast a provisional ballot, this is where you can verify if your ballot was counted. 

Where's My Ballot, wheresmyballot.sos.ca.gov: voters in all 58 counties can use this free service to track their mail ballot's delivery and return and verify it has been accepted 

Online Voter Registration, registertovote.ca.gov:  use your California ID or driver's license to register or update your registration.

Early voting, Conditional Registration and ballot drop off sites - find out where you can drop off your ballot or vote early in person in your area, or conditionally register and vote on Election Day
 
Polling places - find your local polling place or vote center
County election office lookup tools: