Excerpts: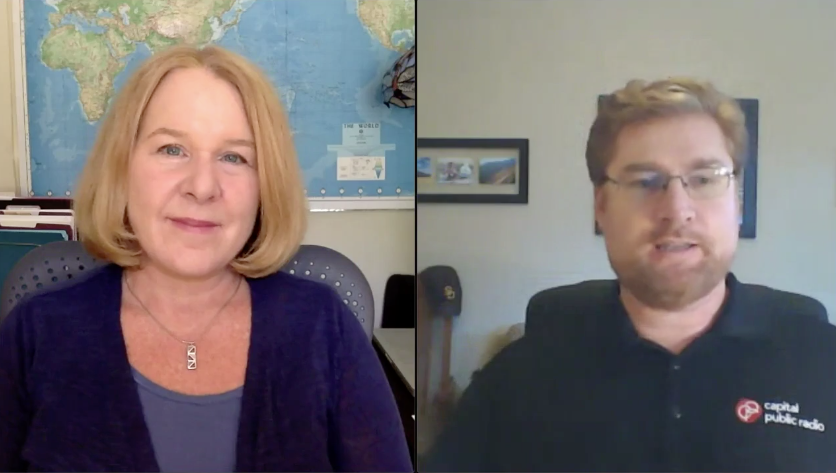 There are more than 100 days until Election Day. But with major changes ahead for how Californians will vote and a lot of misinformation floating around, elections expert Kim Alexander believes people should get prepared now. 
That's because by early October all counties will be required to send vote-by-mail ballots to the state's 20 million active registered voters. And, Alexander said, elections officials will finalize mailing addresses as early as Labor Day. 
"Now is a really great time to check your voter registration status," said Alexander, president of the California Voter Foundation. "To make sure that you get your ballot as early as possible, you need to be registered where you currently live." 
Speaking during a CapRadio-hosted Facebook Live event on Wednesday, Alexander said many college students and others have been forced to move during the pandemic, but haven't updated their address to receive voting materials this fall.
The California Voter Foundation is a nonprofit and nonpartisan organization that works to improve the voting process to better serve voters. 
Earlier this year, Gov. Gavin Newsom ordered all counties to send ballots through the mail over concerns that casting one in-person could be risky due to COVID-19. He later signed a bill into law codifying that order. 
- - - - - - - - -
Once you receive and fill-out your mail-in ballot, Alexander reminded voters they still need to sign the outside of the envelope. 
"If an envelope is not signed, the elections office can't verify it," she said. 
For months, President Donald Trump has attacked vote-by-mail, lodging false claim after falseclaim that mail-in voting "will lead to massive fraud and abuse." It hasn't, as PolitiFact California reported in a Q&A on vote-by-mail. 
Alexander emphasized there's "a very elaborate process in place" to prevent the fraudulent use of mail-in ballots. 
All county election offices, she said, must verify the signature on the outside of vote-by-mail ballot envelopes before the ballot is counted. The signature is matched with the one on file from when the person registered to vote.  
This ensures "that people only vote once, that people are not voting for other people," Alexander said. 
Be Patient This November
She also warned people to be patient as California's results, and likely those across the nation, won't come in quickly. 
"With more and more ballots coming in these vote-by-mail ballot envelopes, they are taking longer to process than the traditional polling place ballots," Alexander said. "We give our counties 30 days to count all the ballots and they're going to need it."
Ballots cast at polling places are counted on site. Ones that arrive in the mail take longer, due to the signature verification process. For those with a mismatched signature, election staff must contact the voter and give them a chance to correct the signature. (Full Video)