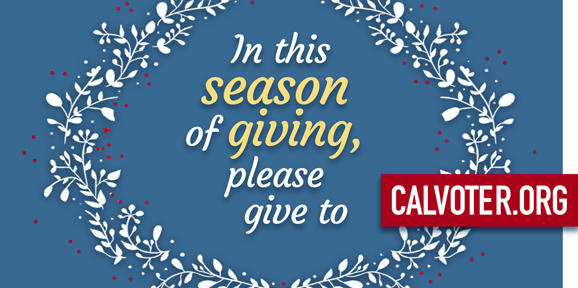 Dear Friends,
In this season of giving, please donate to the California Voter Foundation!
Support from people like you is why in 2020, CVF:
Worked to reduce mail ballot rejections through research, advocacy, regulations and public education;
 
Conducted dozens of interviews and produced a music video to inform voters and help them prepare to vote safely during a pandemic; and
 
Served over one million visitors and 4 million pages from our web site, calvoter.org.
Long before the 2020 election, CVF helped lay the groundwork for secure, transparent elections by working to outlaw paperless electronic voting in California and ensuring meaningful, post-election audits are conducted.