Yesterday the California Voter Foundation debuted our new "Proposition Song" music video covering the 11 propositions on California's ballot.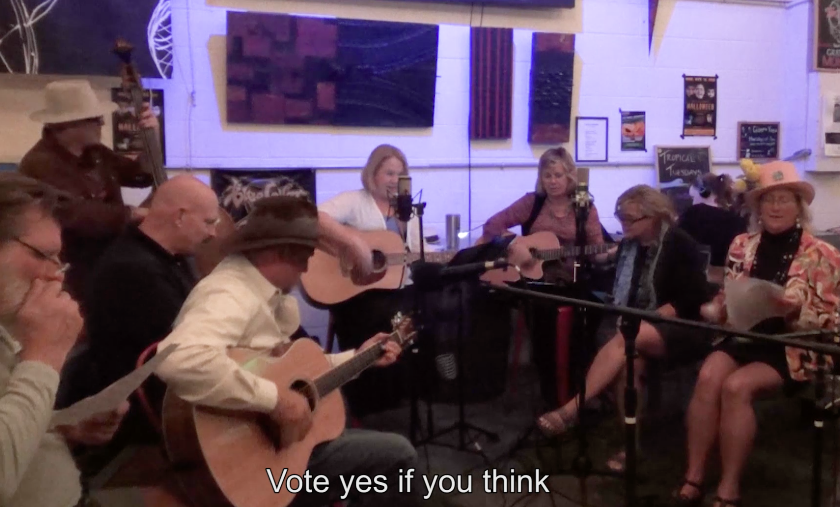 On one of the propositions, Prop. 11, we had the "yes" and "no" vote meanings backwards - once this was brought to our attention we re-recorded the audio and corrected the text in the video and in the song lyrics to make sure our information is accurate.
Because it is not possible to edit a video once it is published on YouTube or Facebook, we had to take down the videos we posted yesterday and publish new ones at new urls. The links for the video on CVF's site have all been updated, but the prior links to the video shared on YouTube and Facebook no longer play the Proposition Song.